Privacy Policy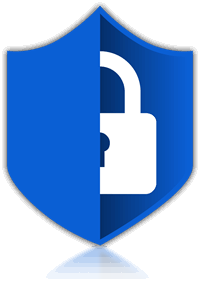 Terminology
We/ Us - Bristol Crossroads organisers and committee
Our - relating to www.bristol-crossroads.org.uk web site
You - the user or visitor to www.bristol-crossroads.org.uk
General
We take your privacy very seriously and understand the need for discretion and confidence. We do not use Cookies on this site with the exception to the Google Map (placed by Google) on the Evening page.
Email Newsletter
We operate a double opt-in system for signing up to our newsletters. This requires a valid email address. A confirmation email is sent to this address to confirm its validity. By signing up to the Newsletter, you agree for your email address to be stored and used to receive periodical information from Bristol-Crossroads only. Your email address will be used by us only and never passed on to any third-parties. You have the right to be removed from the mailing list by sending an email to the Secretary. Once removed, your email address will no longer be retained.
External Links
All external links found on our site are carefully selected but Bristol-Crossroads are unable to guarantee the suitability or accuracy of external content. We hold no responsibility for any damages or implications caused by visiting any external links mentioned. Users should always adopt a policy of caution before clicking any external web links mentioned throughout this website.
Webform
Users sending information via the webform on the Contact page do so at their own discretion and enter any personal information at their own risk.
Data Protection
With your permission, we may hold your (chosen) name and your email address, securely on computer with all necessary security precautions (anti-virus, Firewall etc.).
How We Use Your Data
We use your email as part of a Bulk Group/Distribution list to inform you of the following: Updates about Bristol Crossroads such as meeting reminders, special guests etc. Updates about other TG events locally and further afield by sending you the monthly What's On listing and occasional one off emails about events that come to our notice too late to go on the list. Occasional we forward emails from third parties, such as media companies or research students requesting help with surveys, research, programmes/articles on TG matters. The Bulk Group/Distribution list is always blind copied on any email so that no one else can see the email addresses on the list. The third party emails are reviewed. Research projects are independently verified by contacting the researcher's supervisor (via the institutions web site, not the contact provided by the student). They must confirm that the project has passed the ethical committee of the institute, that permission forms will be supplied and that all materials will be destroyed once the project is completed before being forwarded to the Bulk Group/Distribution list. The subject matter of any media requests is considered and rejected if it is felt it would lead to potential harm to the TG person or their family.
We Do Not...
Give or sell your data to any third party. External requests for personal information retained by Bristol-Crossroads are rejected unless explicit permission is given from the owner of said personal information.
Data Subject Access Request
At any time you can request an update to your data we hold such as:
Why we retain your data and what we are doing with it
What type of data we hold on you
The third parties you have disclosed the data to
How long we will be keeping you data
You can also ask for your data:
To be deleted or modified
To be passed on to specific or general third party(s) of your choice
Unsubscribing
You can unsubscribe from the Bulk Group/Distribution list by sending an email to the address at the bottom of any group email.
Photographs
Before any photograph is taken at a Bristol Crossroads event, all attendees will be forewarned and given the opportunity to move out of shot, or turn their back on the photographer. If you appear in a photograph that is published on the Bristol Crossroads website you can request its removal by contacting us and we will remove it as soon as we can. Sometimes photos may be used to support articles in TG magazines, or on their websites. The same warnings will always be given before photos are taken for this purpose and an additional warning given that it may be used in third party publications (hard copy and/or websites).
If you have any questions regarding the above policy, please contact Us